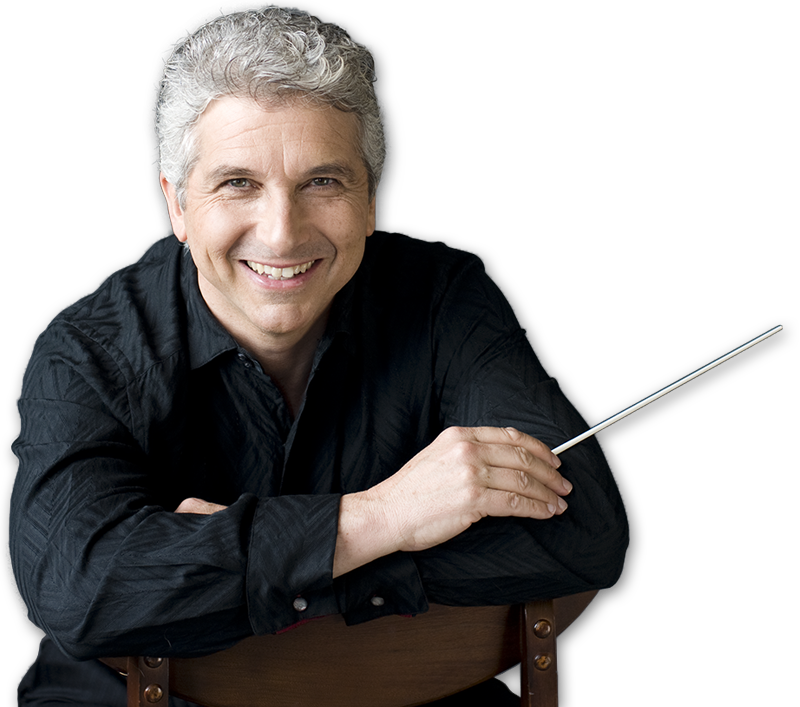 A dynamic presence in the conducting world, Peter Oundjian is renowned across the globe for his vibrant collaborative spirit and engaging musicality.
His career spans five decades, beginning as a solo violinist, and first violinist of the Tokyo String Quartet, followed by an international conducting career leading orchestras in virtually every major musical centre in the world.
After a 14-year tenure as the Music Director of the Toronto Symphony Orchestra, and 6 years at the helm of the Royal Scottish National Orchestra, Oundjian was recently named Music Director of the Colorado Music Festival.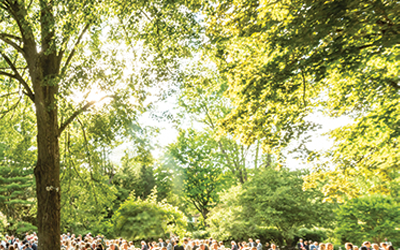 Orchestra of St. Luke's
Caramoor Opening Night Concert
Venetian Theater, Katonah
Peter Oundjian, conductor
Alisa Weilerstein, cello
buy tickets
read more
"Peter Oundjian expertly conducted the Royal Scottish National Orchestra and Choruses, and the Huddersfield Choral Society. This Prom was undoubtedly the most moving of the season for me." 
The Sunday Times, London, September 16, 2018, Paul Driver
"Under Mr. Oundjian the orchestra has maintained its shine, but now it packs a firm punch as well."
The New York Times, October 5, 2008, Allan Kozinn
"Things tend to go very well whenever Peter Oundjian makes a guest conducting engagement with the Baltimore Symphony Orchestra.  His return this weekend for a program of works filled with color and melodic adventure is especially rewarding." 
Baltimore Sun, April 18, 2015, Tim Smith
Tchaikovsky Symphony No. 5
Royal Stockholm Philharmonic Orchestra / Peter Oundjian
Click here for more videos
Vaughan Williams: Fantasia on a Theme by Thomas Tallis / Oundjian
Toronto Symphony Orchestra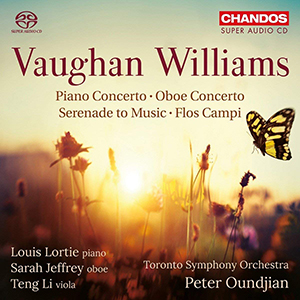 Vaughan Williams – Toronto Symphony Orchestra conducted by Peter Oundjian
Nominated for the 2019 GRAMMY and JUNO awards
See on Amazon
Click here for more recordings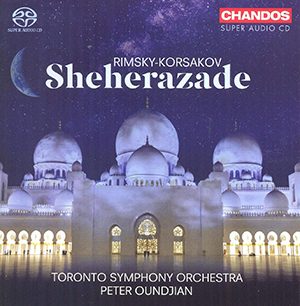 Rimsky-Korsakov: Sheherezade, Op. 35
Toronto Symphony Orchestra, Conductor: Peter Oundjian
See on Amazon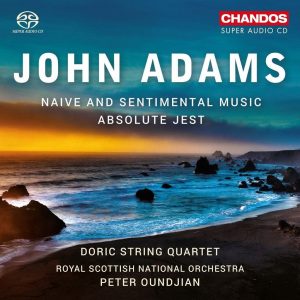 John Adams – Royal Scottish National Orchestra, conducted by Peter Oundjian.
Nominated for 2019 BBC Orchestral Album of the year
See on Amazon